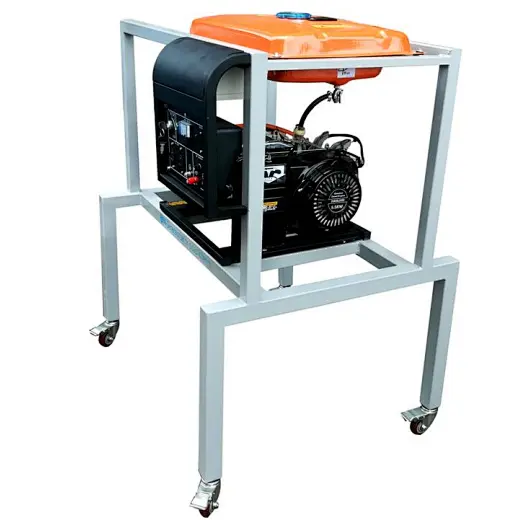 Generator set on didactic bench
GTAT-1012
Technical parameter
1.Dimension:about 100X80X140cm
2.Single phase generator
3.Petrol engine 5.5 KW
4.Start-up: Return self starter. With pulley and built-in rescue rope
Supply Ability
30set / Month
Country of Origin
Guangzhou,China
Through this automobile teaching equipment generator teaching equipment didactic equipment, students can deeply understand and master the composition of engine generators and the principle of power generation. The didactic equipment generator teaching equipment is also suitable for the teaching and skills training of automobile teaching equipment in higher vocational colleges and secondary vocational colleges. Meanwhile, automobile teaching equipment generator teaching equipment can also be used as an didactic equipment for skill training and skill appraisal in technical schools, vocational education centers, and vocational qualification appraisal stations.
Technical parameter
1.Dimension:about 100X80X140cm
4.Start-up: Return self starter. With pulley and built-in rescue rope
Main Features
1.Whole set of the generator teaching equipment is mounted on frame provided with four fixed rollers serving as solid support during the work
2.The automobile teaching equipment didactic equipment bench carefully designed for educational purposes and painted in different colors so that the details of all the elements can be distinguished.
Educational facilities including several electrical outputs, available for various power supplies, emergency stop button, cabinet electric
Training courses
1. Function introduction of main components of the power generation system;
2. Demonstration of the work principle and process of the power generation system;