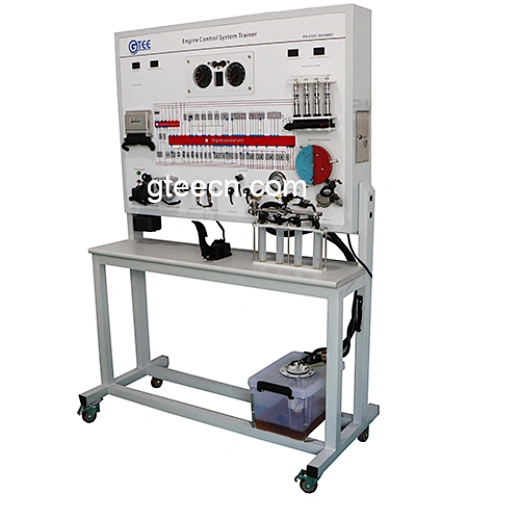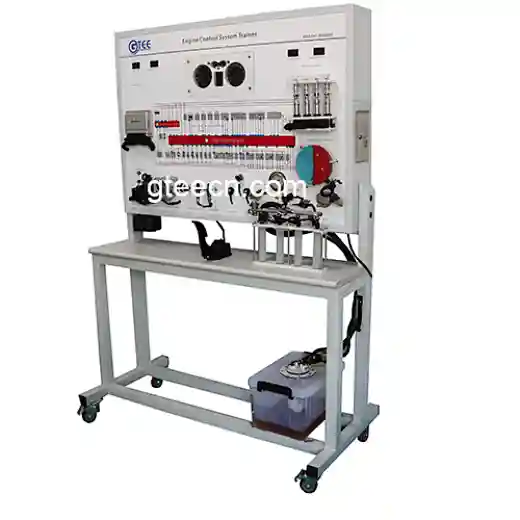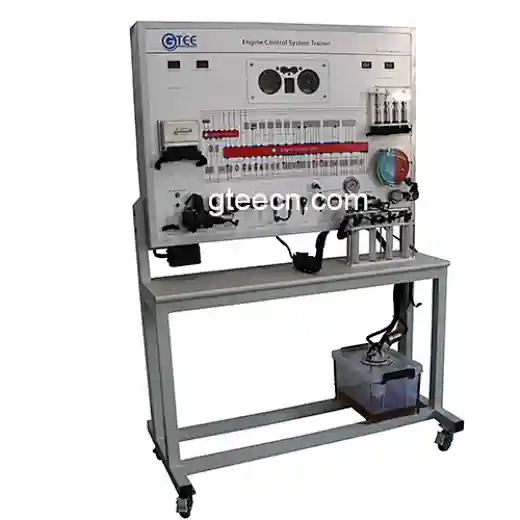 Automotive Training Board Engine Control System Trainer Didactic Equipment
GTAT-DKAM02
Supply Ability
30set / Month
Country of Origin
Guangzhou, China
Order No.: GT2023033101
Brief Description (Minimum Technical Specification):
Car Model: Volkswagen B5
-Integrated engine control system with multipoint petrol injection system (MPI).
-Visible work process of spark plugs.
-Easy access for high voltage measurements.
-Manual adjustment of the engine crankshaft speed.
-Monitoring operation of fuel supply system, injected fuel quantity, spray pattern quality, fuel pressure of the fuel pump.
-Built -in fuel pump in a transparent tank which allows to see its operation.
-Possibility to change the air/fuel mixture by the oxygen sensor signal simulator
-Adjustable air flow rate simulator allows to demonstrate a work of mass-air flow meter and air temperature sensor.
Diagnostic and measurement features:
-Control unit encoding/configuration
-Reading/erasing fault codes
-Electronic control unit (ECU) identification
-Displaying the operating system parameters (live data)
-Activating the actuators (depending on the control unit)
-Throttle valve adaptation Oscilloscope/multimeter (not included in the trainer)
-Possibility to measure the parameters of the system connecting to the banana connector -Possibility to measure electrical signal parameters of each system component (such as sensor or actuator)
-Possibility to measure high voltage circuit of the ignition system