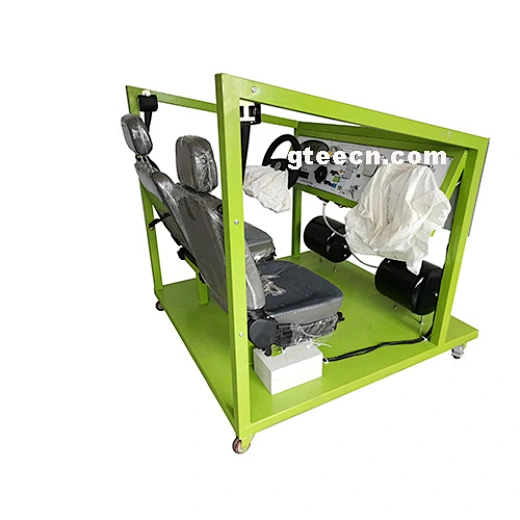 Automotive Education Equipment Air Bag System Simulator with Auto Fault
GTAT-PT002
Supply Ability
30set / Month
Country of Origin
Guangzhou, China
Order No.: GT2021051001
Able to understand the composition of the air bag system of automobile and fundamental principles.
• Understanding the linkage among Safety belts, airbags, PPD (Passenger Presence Detector) and acknowledging operation condition.
• Measuring change in waveform in accordance to resistance by adjusting the resistance from the seatbelt and air bag.
• Able to measure by a multimeter, oscilloscope, diagnosis etc.(but the tool not included in delivery)
• Composition: Driver / passenger seat airbags, airbags modules, seat belts, PPD sensors, air regulators, 2 air tanks (approx. Each 10L), etc.