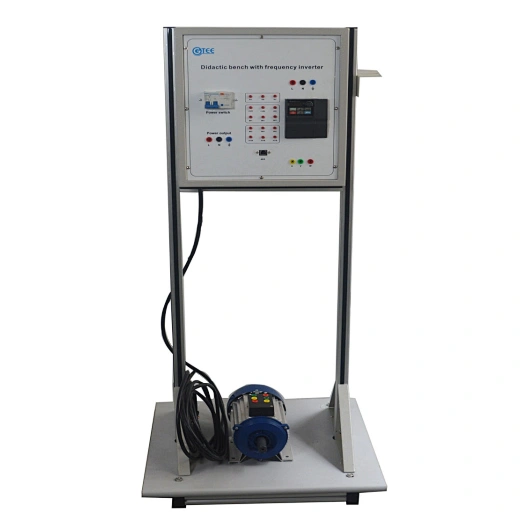 Didactic bench with frequency inverter
GTET-1029
Technical parameter
Power supply: Three phase, AC380V/50Hz
Size: 600*600*1500mm
Weight: About 50kg
Supply Ability
30set / Month
Country of Origin
Guangzhou,China
This didactic equipment inverter frequency training equipment educational equipment is composed of frequency converter assembly, leakage circuit breaker and three-phase motor. This inverter frequency training equipment didactic equipment leads the control port of frequency inverter to the experimental panel, which is convenient for human-computer interaction and enables learners to better understand and master the working principle of frequency inverter. The inverter frequency training equipment educational equipment is also suitable for the teaching and skills training of related majors in higher vocational colleges and secondary vocational colleges. At the same time, the didactic equipment can also be used as an assessment device for skill training and skill appraisal in technical schools, vocational educational equipment centers, and vocational qualification appraisal stations.
Power supply: Three phase, AC380V/50Hz
1. Forward and reverse control a three phase motor.
2. Adjust the motor speed through frequency inverter.