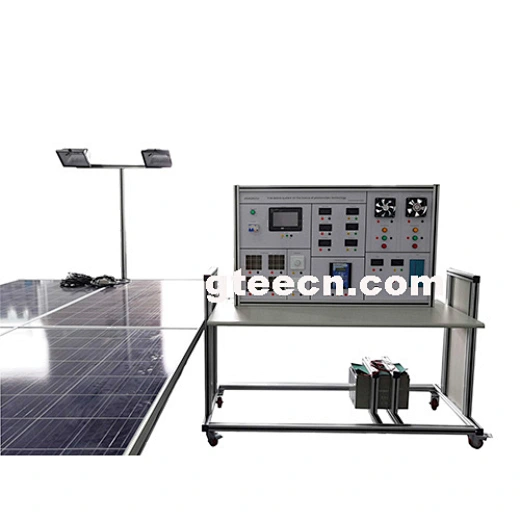 Renewable energy educational kit Interactive system on the basics of photovoltaic technology trainer equipment
GTST-AN001
Supply Ability
30set / Month
Country of Origin
Guangzhou, China
Order No.: 015-GT2005-ZGP026-065-008
Order No.: 015-GT2005-ZGP026-065-008
Synoptic diagram of the mobile educational bench with 4 wheels.
* All the equipment making up the bench must comply with the safety standards in force.
* Educational support including courses, activities and projects corrected in English.
4 photovoltaic modules with connection accessories.
Lamp (Projector on arm) with dimmer.
Charge controller with the necessary overload protections 20A
Light intensity measuring instrument.
Solar simulation and calculation software suitable for the license, unlimited in time
PVSYST (Note: The quoted software is designed by us, it will not be exactly the same as your software.)
Measuring instrument compatible with photovoltaic technology (current, voltage, etc.)