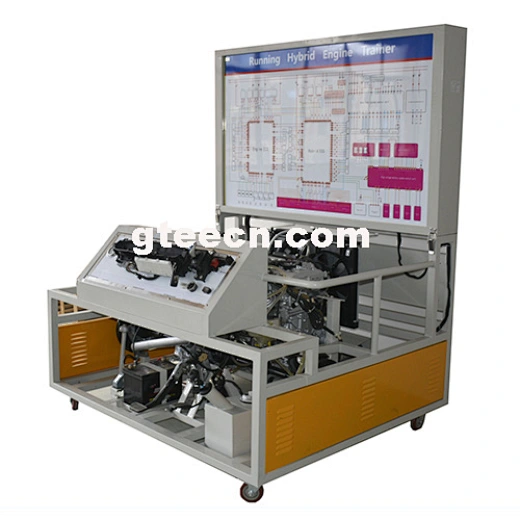 Education engine teaching model Running Hybrid Engine Trainer
GTAT-IE002
Supply Ability
30set / Month
Country of Origin
Guangzhou, China
Order No.: 017-GT1805-ZGP033-123-008
Hybrid engine Toyota Corolla .
Consumption automotive technology.
Shows students the inter-relationships between all components.
System working in conjunction with the components of two electric motor, generators (MG1 & MG2) with the power, split device, and includes the inverter system.
The entire system should be mounted on a movable stand.
Color graphics should be included.
A color coded panel depicts the system modes of Electric only.
Hybrid Electrical Assist, Regenerative.
Braking in deceleration and Battery charging.
The engine system should be mounted on a stand and complete ready to run.
These are complete with a fuel tank, fuel filter, oil filter, alternator, starter, fuel injection pump, battery, exhaust system with silencer and with a complete instrumentation panel with a key switch.