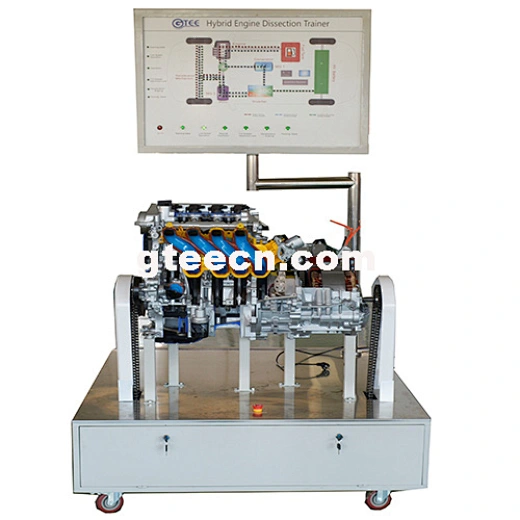 Educational training model Hybrid Engine Dissection Trainer
GTAT-1010X
Supply Ability
30set / Month
Country of Origin
Guangzhou, China
Order No.: 010-GT1805-ZGP022-105-003
1.Dimensions: 1250x1250x1500mm
2.Car engine models:
Toyota Corolla
The trainer uses cutaway hybrid engine, is cut to observe the components and parts of hybrid engine, such as the generator, motor, gearbox, and drive oil in the structure of the hybrid engine system.
1.High-precision computer laser spray panel and schematics, and with two different types of power source, it clearly shows how the gasoline engine and three-phase AC motor work together.
2.Using the motor to simulate the work process of automotive engine and electric motor can real analyses the engine, power separation device, motor. Trainees can press the button to make the engine or electrical motor run.