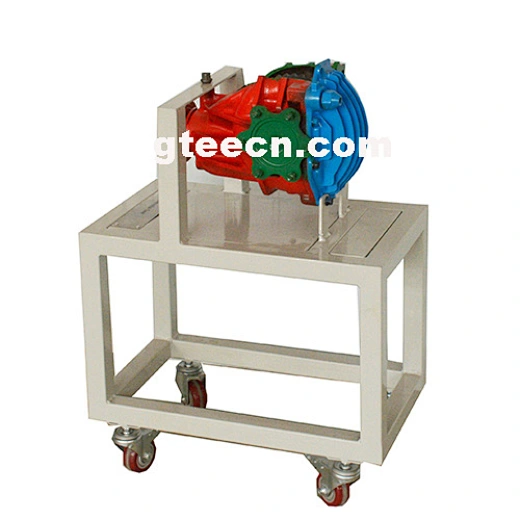 Educational training model differential gear cutaway molde
GTAT-2021X
Supply Ability
30set / Month
Country of Origin
Guangzhou, China
Order No.: GTI18-0015
Sectioned to demonstrate the working. Consisting of parts such as pinion gear, crown wheel, sun gears, axle shafts and wheel assembly. Complete mounted on stand.
Power supply: AC 220V, 50Hz
Dimensions: About 800 × 600 × 800mm
Operating Temperature: -50℃

~

50℃
Maintenance interval: 90 days
The power of the engine enters the differential through the drive shaft, directly drives the differential housing, and then the left and right semi-shafts are driven by the planetary gear to drive the left and right wheels respectively.