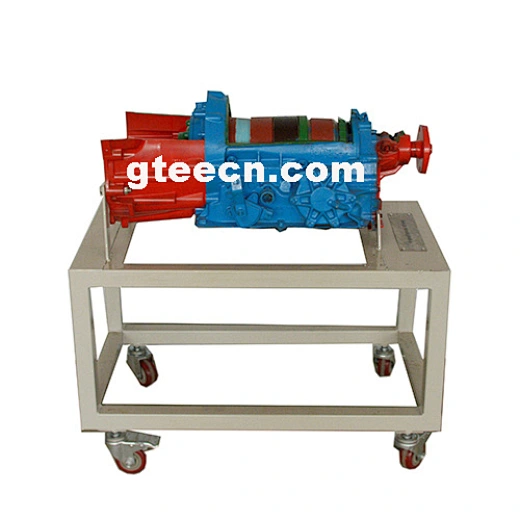 Educational training model 4 speed transaxle cutaway model
GTAT-2020X
Supply Ability
30set / Month
Country of Origin
Guangzhou, China
Sectioned of automatic transmission (gear box), Couple with torque converter and epicycles gear change with - 4 forward speeds + reverse, epicycles braking system. Multiple plates clutches and control valve to be clearly visible. Mounted on stand with caster wheels.
Power supply: AC 220V, 50Hz
Dimensions: About 800 × 600 × 800mm
Operating Temperature: -50℃

~

50℃
Maintenance interval: 90 days
The transaxle is composed of a variable speed mechanism part, a torque converter, a locking clutch, a power output driven gear, a half shaft connector, a power output driving gear, and an intermediate transmission driven gear.