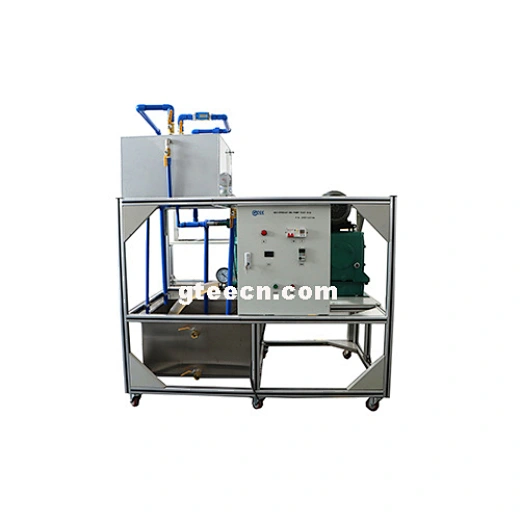 Educational equipment reciprocating pump test rig test bench teaching equipment
GTET-LSTI06
Supply Ability
30set / Month
Country of Origin
Guangzhou, China
RANGE OF EXPERIMENTS TO BE CARRIED OUT:
1. To Study the performance of reciprocating pump
2. To calculate the efficiency of pump.
3. To calculate the % slip of pump.
4. To plot graph of Discharge v/s Head.
5. To plot graph of Input Power v/s Head
6. To plot graph of Efficiency v/s Head
The apparatus consists Reciprocating pump of suitable capacity. Suction and discharge pressure are measured by using vacuum and pressure gauge respectively. Flow through pump is controlled by using discharge control valve. Discharge though the pump is measured by using measuring tank. Sump tank of suitable capacity is provided. Speed of the pump is varied by using auto transformer and measured by using tachometer. Energy meter is provided for measurement of power consumption of pump. This system is complete closed circuit type and easy to move due to wheels.
Size :1.5 m.(L)x 1.0 m(W) X 1.5m ( H ) ,