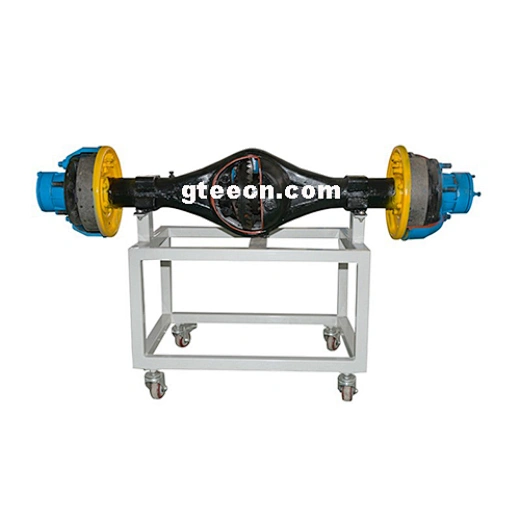 Automotive teaching equipment three quarter floating rear axle real training module educational equipment
GTAT-TI005-4
Supply Ability
30set / Month
Country of Origin
Guangzhou, China
Order No.: 003- GT17-0162-002
Specifications:
In this axle bearings are on the outer side of the casing between the wheel and the axle casing

,

The wheels are fitted at the end of the axle by means of a key, bolt or nut.
The weight of the vehicle is supported partly by the axle casing and partly by the axle. The main advantage of this type of axle over the half floating axle is that the major part of the load is taken by the axle casing and not by the axle itself. The axle only takes care of the rotation and transmits the power.