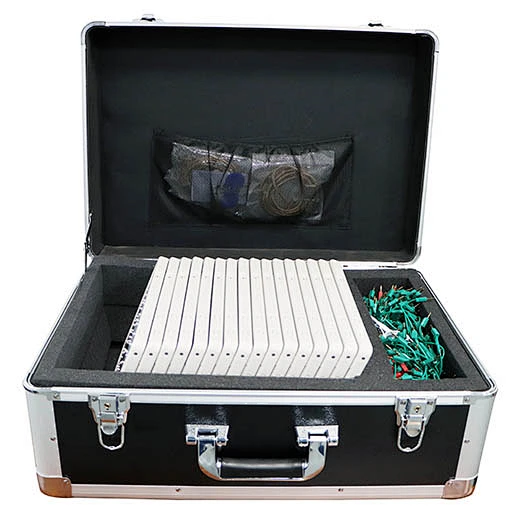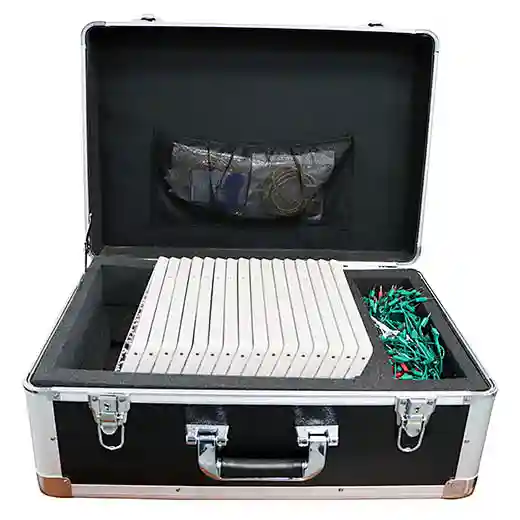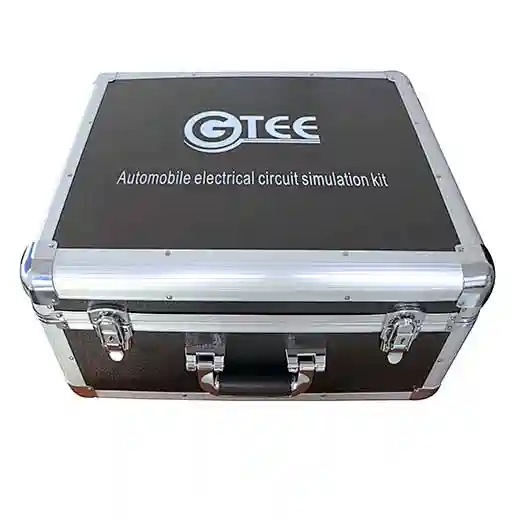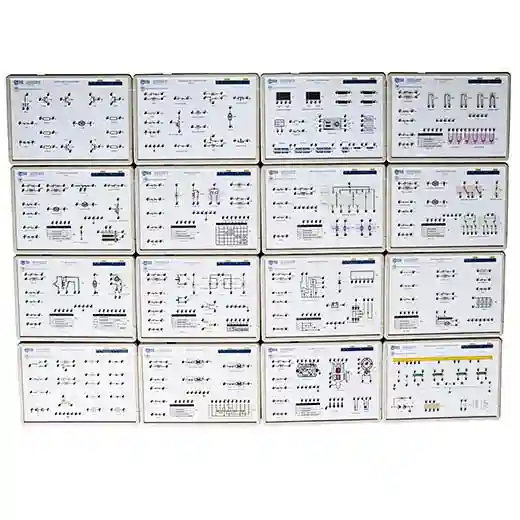 Automobile electronic circuit simulation kit educational equipment
GTAT-4019
Power : Lithium battery, 3.7V, 500mAh
Charger port : micro USB
Charger voltage : DC5V
Dimensions : 520*420*250mm
Weight : 13kg
Supply Ability
30set / Month
Country of Origin
Guangzhou,China
This automotive training kit is a product, which independently developed by our company by drawing circuit diagram, jigsaw, orifice plate connection and other practical training methods, combined with the requirements of interactive teaching courses of the vocational education.
During the teaching and training period, the teacher only needs to put forward the system function and requirements of circuit control and these circuits are designed by the students, who connected with experimental wires to form the corresponding schematic circuit diagram. Then the system scans the standard answer and compares it with the correct connection method, and then it will give the judgment and evaluation result.
The teaching equipment, simple in design, is easy to operate in setting examination questions. What`s more, the equipment is intuitive and clear in practical training for students, combining theory with practice, and it is suitable for the teaching needs of automobile major.
Product composition
1.Drawing a electric circuit with wires;
2.All students can participate in this practical operation exercise;
3. Students can practice freely without damage the components which will save the training cost;
4.Suitable for the interactive learning of the theoretical classroom;
5.Functions can be expanded according to different teaching demands.
Module 001
:
Basic electrical technology circuit
Module 002
:
Preheating start control circuit
Module 003
:
Battery charging control circuit
Module 004
:
Ignition control circuit
Module 005
:
Lighting control circuit 1
Module 006
:
Lighting control circuit 2 

(
Signal circuit )
Module 007
:
Frong wiper control circuit
Module 008
:
Power switch window control circuit
Module 009
:
Electric rearview mirror control circuit
Module 010
:
Air conditioning control circuit
Module 011
:
Power switch seat control circuit
Module 012
:
Fuel injection control circuit
Module 013

:  
Commutation control circuit of DC motor
Module 014
:
H bridge control circuit of DC motor
Module 015
:
Power switch battery application circuit  
Module 016: Ignition control circuit of Volkswagen gasoline engine