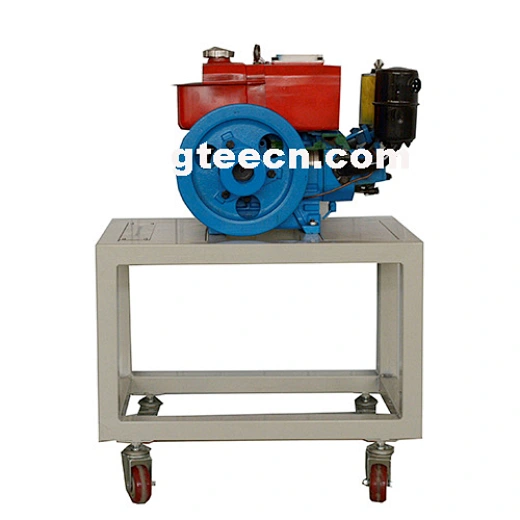 Educational training model Engine teaching model Two stroke-diesel cut away trainer
GTAT-1013X
Supply Ability
30set / Month
Country of Origin
Guangzhou, China
Single Cylinder 4 Stroke with indirect injection, Valve and piston movement, Mode of injection pump and nozzle can be demonstrated sectioned model made of original parts. Complete and compatible in all respects.
Power supply: AC 220V, 50Hz
Dimensions: About 800 × 600 × 1000mm
Operating Temperature: -50℃

~

50℃
Maintenance interval: 90 days
The operation of the diesel engine is completed by four processes of intake, compression,
combustion expansion and exhaust. These four processes constitute a working cycle.