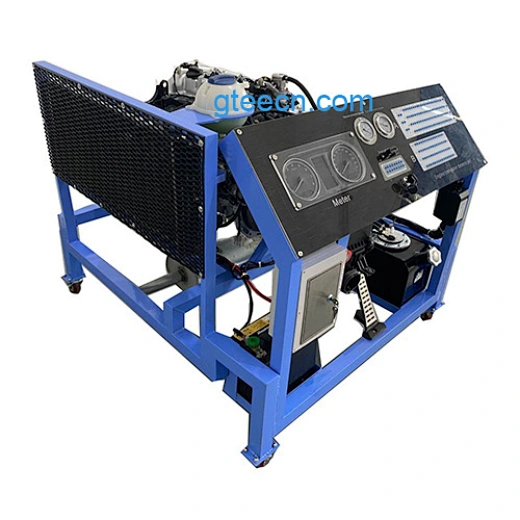 Automotive Training Equipment Gasoline Direct Injection Engine Test Bench
GTAT-1001D
Supply Ability
30set / Month
Country of Origin
Guangzhou, China
Order no.: 
018-GT2005-XGM039-068-009
The simulator is equipped with:
gasoline direct injection system
EVAP, CAN / BUS and ETC system (electronic throttle control)
OEM terminal identification with color wires for connecting a digital multimeter and an oscilloscope. The  digital multimeter and an oscilloscope are prepare by customer.
Fully functional OBDII DLC (Data Link Connector) for connecting a scan tool.
Equipped with the latest engine performance management system
direct gasoline injection
electronic throttle control
Equipment Standard: G4FD GDI Engine (2012-2016 Hyundai )
Mobile stand made of 2 "(5 cm2) tubular steel
equipped with four 5"(12.7 cm) phenolic rollers (2 fixed and 2 rotary, with locks)
Original instrument panel with protective cover
ECM / PCM junction box, OBDII data connector
Original distribution center with circuit protection Original fuel pump and dispatch unit
Safety guards covering all rotating components
Individual exhaust system
Manual engine fault box (EM-250)
12V Auto Adjustable Battery Charger (EM-1210)
Electronic Programmable Fault Block (52931G4FD).